If you're looking for the best DJI FPV Combo deals, you've come to the right place. Since its release in March 2021, the DJI FPV Combo has changed the game for first-person view drones and made it accessible to the masses by bringing to market a ready-to-fly product that has already been designed for you.
We've scoured the web to find retailers near you that will have the best DJI FPV Combo deals in stock right now. Scroll down to see today's best prices…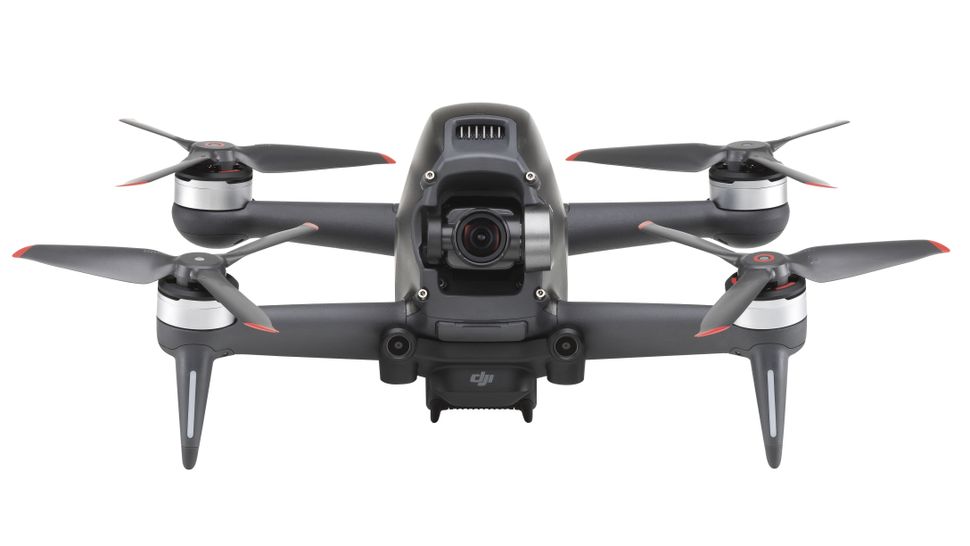 Completely immerse yourself in the incredible aerial views and breakneck speed of drone flight with the combo version of the DJI FPV drone. Using the supplied FPV V2 goggles, you get a first-person view of what the drone sees, with footage that makes it look like you're the one flying through the sky. The built-in 4K 60fps gimbal camera can send low latency video to your goggles for a near real-time experience, and the super-wide 150° field of view lets you capture and appreciate the expanse of vistas you hover over.
• Learn more: DJI FPV Combo Review
With three different flight modes to choose from, you can fly at your own personal comfort level. When fully unleashed, this FPV drone can speed through the sky up to 87 mph / 140 km/h. Even at this blazing speed, DJI's RockSteady electronic image stabilization will help ensure your footage is captured smoothly. You can capture video to an optional microSD card (up to 256GB) at 120Mbps. Whether you enjoy high-speed races or leisurely traversing beautiful terrain, this FPV drone gives you an intimate experience unlike the traditional piloting.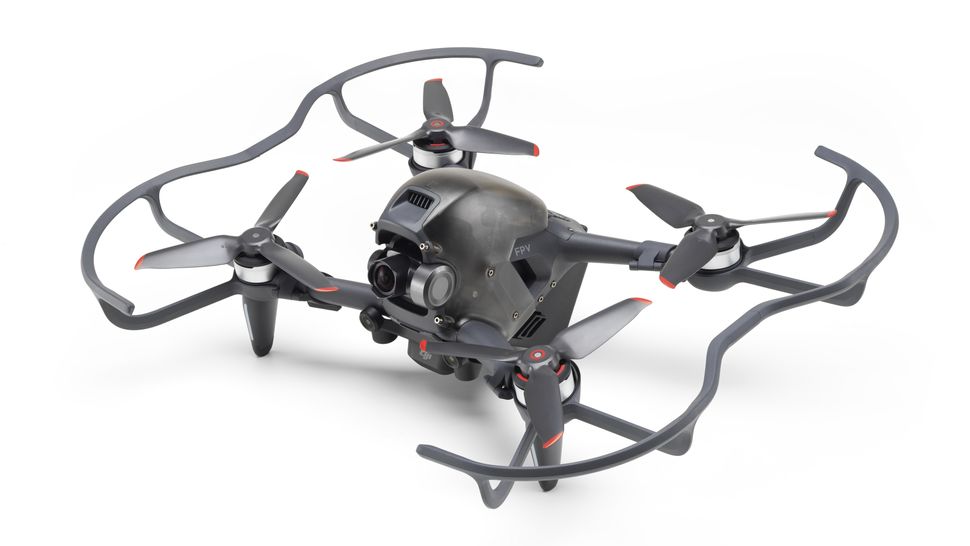 Read more:
The best DJI drones
DJI FPV Combo Review
Best drones with camera
The best FPV drones
The best drones for kids
For nearly two decades, Sebastian's work has been published around the world. Originally specializing in Horse Riding, his visuals have been used by the biggest names in the equestrian industry such as The International Equestrian Federation (FEI), The Jockey Club, Horse & Hound and many others for various advertising campaigns, books and pre/post-event highlights.
He is a Fellow of the Royal Society of Arts, holding a Foundation Diploma in Equestrian Science and an MA in Publishing. He is a member of Nikon NPS and has been a Nikon user since film days using a Nikon F5 and saw the digital transition with Nikon's D-series cameras and is still to this day the youngest member to be elected to BEWA, The British Equestrian Writers' Association.
He knows and shows great interest in medium and large format photography with products from Phase One, Hasselblad, Alpa and Sinar and has used many film cameras like Sony, RED, ARRI and all the rest. His work spans the genres of equestrian, landscape, abstract or nature and combines nearly two decades of experience to offer exclusive limited edition prints to the international scene from his film and digital photography. .